Resources
Check out our growing library of resources.
Collaborative Documents
Residential HVAC GHP Fact Sheet 

– coming in 2022/2023
Technology Overview
Gas Heat Pump Webinar

 

(PDF download) 

Enbridge Gas │ June 2021

This webinar includes presentations from Enbridge Gas and several market actors, covering gas heat pump technologies, performance, applications and results from field studies. 

Gas Heat Pumps Explained 
British Columbia Institute of Technology (BCIT) | May 2021 

This short animation explains how heat pumps can be powered by natural gas.  


Gas Technology Innovations: Focus on Gas-fired Heat Pumps 
GTI – Presentation to Illinois EE Stakeholder Advisory Group │ September 2019 

GTI explains the motivation behind gas heat pump (GHP) innovation and describes the performance of several GHP technologies. The presentation concludes with a roadmap for identifying the best applications for GHPs, research and development needs, learnings from pilot programs, cost-effectiveness assessments, market-ready technologies, and barriers to widespread adoption of GHPs.

Heat Pumps Are Not Boilers 
Ecotope │March 2018 

Ecotrope's presentation from the 2018 American Council for an Energy-Efficient Economy (ACEEE) Hot Water Forum describes how heat pumps work and how they differ from boilers. The presentation lists currently available technologies, discusses problems occurring in the field, and identifies current market development needs. 


Module 21: Gas-Absorption Heat Pumps  
Chartered Institution of Building Services Engineers (CIBSE) Journal │ 2010 

This report introduces gas absorption heat pump (GAHP) technology and its potential applications. It covers how GAHPs operate, lists the applications GAHPs are best suited for, presents GAHP performance considerations, and provides an in-depth look at the thermodynamic cycle GAHPs use.
Field Demonstrations and Equipment Testing
Robur Heat Pump Field Trial
NEEA │ March 2020 
NEEA installed and monitored two Robur gas absorption heat pumps in a large retirement community in Salem, Oregon to support the facility's water and space heating needs. This report summarizes the systems' performance, user acceptance, reliability and avoided cost of fuel over the 2018/2019 heating season. 
 
Gas Absorption Heat Pumps: Technology Assessment and Field Test Findings  
The Atmospheric Fund │ 2018 
This paper provides an overview of high-efficiency gas absorption heat pump (GAHP) technology, and presents energy and emission findings from a detailed study of two GAHPs installed as part of a domestic hot water system in a multi-unit residential building in Toronto, Ontario. This paper also explores the cost and carbon effectiveness of GAHPs compared to alternative technologies such as electric heat pumps and condensing boilers.  
Low-Cost Gas Heat Pump for Building Space Heating 
Stone Mountain Technologies, Inc. │ April 2016 
Stone Mountain Technologies, Inc and its partners designed and tested two low-cost gas absorption heat pump (GAHP) prototypes for space heating, intentionally selecting materials and processes that align well with mass production. The analysis concluded that the prototypes could be manufactured at a considerably lower cost than the current cost of commercially available absorption heat pumps, had a payback of between three and five years, and exceeded their performance targets at above-freezing ambient temperatures. 
Gas Heat Pump Modeling Studies
Optimizing Energy Efficiency in Residential Heating Applications – What are the Options? What are the Impacts?
Franklin Energy │ 2020 
Franklin Energy compared the performance of residential cold climate space heating technologies. The results found the electric heat pump was the most efficient alternative using home energy consumption (site energy) as the metric. However, the electric heat pump also consumed the most total (source) energy, produced the most greenhouse gas emissions, and was the most expensive system for utility customers to operate annually, suggesting site energy savings should not be the sole metric used to measure success.
 
Future of Home Heating 
Advanced Energy Centre / Enbridge Gas│ April 2018 
Advanced Energy Center analyzed the impacts of partial and full electrification of heating technologies in Ontario's new and existing building stock. The study found that, when balancing costs to ratepayers, demands on the grid, and the need for deep GHG reductions, beneficial electrification of Ontario's space heating demands will more likely occur through adoption of hybrid heating, ventilation, and air conditioning (HVAC) systems rather than through full electrification of HVAC equipment. 
Greenhouse Gas and Electrification Studies
Under Pressure: Gas Regulation for a Time of Transition
Regulatory Assistance Project (RAP) │ May 2021 
RAP assesses existing regulatory processes for the gas utility industry through the lens of customers, utilities, and the climate policy goals of states. RAP provides recommendations to regulators and public utility commissions to avoid unneeded gas investment, provide customers alternatives, evaluate alternatives based on evidence, and protect gas customers in the short and long term.  
Analysis of Greenhouse Gas Emissions from Residential Heating Technologies in the USA
UC Davis Western Cooling Efficiency Center (WCEC) │ September 2020 
Researchers at UC Davis WCEC simulated the CO2 impacts of replacing residential natural gas furnaces with electric and dual fuel heat pumps across the US under current grid conditions. The researchers found that CO2 emissions declined in states with "cleaner" existing grids, and increased in  states with "dirtier" grids.  
Click here for a recording that expands on this research (sponsored by NRDC): Greenhouse Gas Emission Forecasts for Electrification of Space Heating in Residential Homes – YouTube. 
Pathways For British Columbia to Achieve its GHG Reduction Goals
Guidehouse │ August 2020 
Guidehouse (Navigant) evaluated two pathways—one electrification-only, and the other diversified– for British Columbia (B.C.) to meet its 2050 decarbonization goals. Although the evaluation showed both pathways could meet the region's goals, the diversified pathway was projected to save over $100 billion from a societal perspective compared to the electrification-only pathway, and the aggressive electrification strategy would result in a 68% increase in peak demand, requiring considerable infrastructure upgrades. 
Guidehouse also recently completed a decarbonization study for the European group Gas for Climate: Gas Decarbonisation Pathways 2020-2050.  
Thermally Driven Heat Pumps: The Fastest Possible Way to Decarbonize Our Building Heat Loads
Stone Mountain Technologies, Inc │ July 2019 
Stone Mountain Technologies (SMTI) evaluated the potential for five HVAC technologies–SMTI's thermally driven heat pump (TDHP), standard and cold climate electric heat pumps, and traditional standard- and high-efficiency gas furnaces–to decarbonize the residential heating sector across a variety of US cities and climates. The study found that TDHPs had the lowest operating cost, produced the lowest level of NOx emissions, and produced the lowest net carbon footprint of the five technologies examined.   
U.S. National Electrification Assessment
Electric Power Research Institute (EPRI) │ April 2018 
EPRI modeled the impacts of four electrification scenarios, ranging from a conservative scenario with slow technology change to a transformative scenario with stringent carbon pricing, on electric and natural gas direct fuel usage over the next 30 years (2017-2050). The study found that natural gas demand would increase and emissions would decrease under all four scenarios.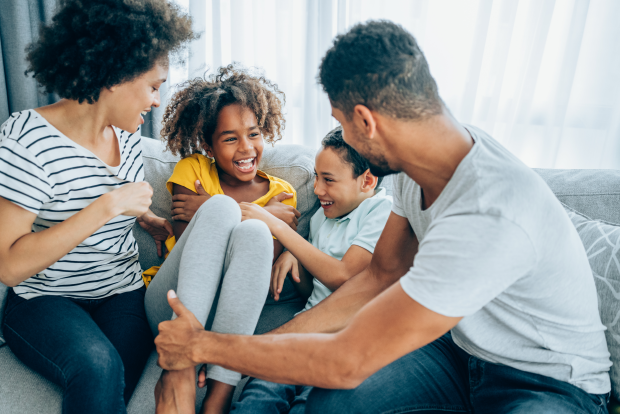 Questions?
Contact us today for more information.
© 2023 All rights reserved.  |  Terms and Conditions  |  Privacy Policy
Website developed by Resource Innovations, Inc.